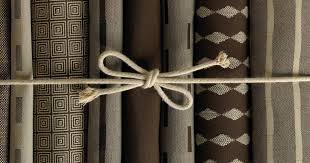 Choosing the Best Luxury Designer Linen Fabrics
It's no secret that high quality fabrics can offer a greater level of comfort, durability and aesthetic appeal – but how can you be sure that you're taking advantage of the unique features that most luxury designer linen fabrics have to offer? It's not all about choosing the most expensive material and hoping for the best, in fact there are several elements worth considering before deciding on the material for your needs. Here's a look at those elements and the type of uses that they may affect.
What will the fabric be used for?
Luxury fabrics are a great way to enhance the look of a particular garment or item of furniture, but being sure to choose a type that suits its purpose is much more advisable. For example, certain designer linens will be ideal for use as curtains or blinds, but might not be as enjoyable when slept on or when used as bedding. If comfort is a factor (for bedding and clothing alike), it's a good idea to go for finer fabrics with a thinner stitching. Most manufacturers will provide information relating to materials and thicknesses, so that you can be sure to get exactly what you need.
Knowing your colors
Linen fabrics are well known for being resistant to fading – even after years of use, but that doesn't make them entirely immune to sun damage or element exposure. When choosing a fabric, it's a good idea to gauge how frequently they might be exposed to the above. If your linen will have to put up with consistent rays from the sun then it might soon start to show the signs of dulling. There are two ways to deal with this. Either choose a light colour to begin with, so as to minimise the chance of fading, or install features to better protect the linen (sprays are sufficient, as are physical sun guards or even nets over windows).